The results of the Global Peace Index for 2009 suggest that the world has become slightly less peaceful in the past year, which appears to reflect the intensification of violent conflict in some countries and the effects of both the rapidly rising food and fuel prices early in 2008 and the dramatic global economic downturn in the final quarter of the year. Total 144 countries was analysed in 2009.
The Global Peace Index (GPI) is implemented by organization called Vision of Humanity, which groups together a number of interrelated initiatives focused on global peace.  As its mission Visions of Humanity Org.brings a strategic approach to raising the world's attention and awareness around the importance of peacefulness to humanity's survival in the 21st century.
Indicators
Twenty-three indicators of the existence or absence of peace were chosen by the panel of experts, which are divided into three broad categories: measures of ongoing domestic and international conflict, measures of safety and security in society and measures of militarization. Measures of ongoing conflicts include e.g. number of external and internal conflicts, estimated number of deaths from organized conflict (external/internal), level of organized conflict (internal) and relations with neighbouring countries.
Some reservations:
Vision of humanity, its expert panel and GPI are representing mainly western methodology, approach and values

GPI is based to data available of different indicators and as such a compromise
With these reservations I however find GPI both interesting and useful and anyway I haven't seen  any better global survey.
The Rank

To the table below I have collected the GPI rankings for the Balkans and Black Sea region countries analysed in 2009.  In addition I have included to table also top-3 and worst-3 countries, the BRIC countries and USA. Rankings for the mentioned countries analysed in 2007 are also included for comparison. Countries most at peace are ranked first. A lower score indicates a more peaceful country. 

Some developments in Balkans and Black Sea region
If compared the developments between 2007 and 2009 few highlights could be mentioned:

Slovenia is rising also in this research to global top-level – from place 15 to place 9 close to traditionally peaceful Nordic countries and outstriping most of sc "Western democracies" and the rest of world

Croatia has improved its index from 67 to 49, amasing 18 places

It seems that the civilicised border dispute between Slovenia and Croatia doesn't have any effect in GPI ranking

The rise of Bosnia-Herzegovina is one of the bigest in GPI and is partly explained via UNCHR statistics about improved situation of displaced persons.  The other sources – as recent U.S. Intelligence report – are not so optimistic and also I have earlier been worrying e.g. about rising radical Islam in BiH
Moldova and Ukraine have a bit too high ranking (75 and 82) from my point of view if compared to e.g. Georgia (134).  While conflict in Transdnistria still stays in frozen stage the events during last election are sign about latent tensions.  Ethnic tensions and coming Presidential elections are already making situation in Ukraine unstabil.

Peaceful Societies?
Peaceful societies are characterized as countries with the Following:
Social Structures
Well functioning governments

Good relations with regional neighbors

Low levels of corruption

High enrolment rates in primary education

Freedom of the press

Respect for human rights
Social Attitudes
Do not see their cultures as superior to others

Place a high value on tolerance

Believe in free speech and respect human rights

Believe military action should be limited and internationally sanctioned
The Drivers of Peace and Violence
As separate analysis a further statistical analysis was conducted to understand better the structure of peace. As causes of peace the rechearcers studied some 40 different potential factors – or "drivers" of peace and some notable findings were following:

Drivers of Peace:
Functioning of government

Freedom of the press

Extent of regional integration

Primary school enrolment ratio

Life expectancy

Women in parliament
Drivers of Violence: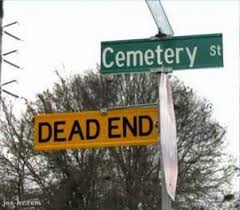 Importance of religion in national life

GPD per capita

Hostility to foreigners /private property

Electoral process
Statistical approach shows some suprising phenomen such as free and fair elections can increase the likelihood of violence.  The researchers explain this to be possible if a well functioning government is lacking and the drivers of peace are absent.
Second surprise to me at least was a finding that for some nations a high GPD income provides the state with the tools of conflict such as weapons, large security apparatuses and military forces. However if the economic indicators of nation's wealth are relatively evenly distributed, e.g. through educations and health, the society will be more peaceful.
More about peace/violence drivers in GPI DiscussionPaper.
Peace and global challenge

Global challenges, such as clima change, decreasing biodiversity, lack of fresh water and overpopulation, call for global solutions and these solutions will require co-operation on a global scale unparalleled in history. Peace is the essential prerequisite because without it the level of needed co-operation, inclusiveness and social equity necessary to solve these challenges will not be achieved.